Analysis of PC need and specialty Physicians in MSA
Basic economic impact methodology could be applied to many areas
We originally partnered with the NCRHW to conduct economic impact of our new school, but soon realized that the basic economic impact methodology could be applied to many areas. We partnered with both the NCAHD and the NCRHW in our efforts to support our OneHealth initiatives by measuring the economic impact of both veterinarians and primary care physicians throughout our Appalachian region, which was a keystone tool/products that launched many of our other activities.
Jason Johnson,DVM, MS, DACT, Vice President and Dean
Lincoln Memorial University, College of Veterinary Medicine
NCRHW is and will continue to be an important voice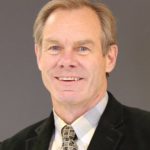 The National Center for Rural Health Works is an invaluable resource to the American Hospital Association (AHA) and its 2100 rural hospital members. AHA has collaborated with NCRHW for many years on multiple projects. For example, NCRHW was referenced in our TrendWatch, "Beyond Health Care: The Economic Contribution of Hospitals," and featured in our two-part webinar series on the "Economic Impact of Rural Hospitals and Health Networks." NCRHW is and will continue to be an important voice on the economic significance of rural hospitals to the communities they serve.
John Supplitt, Senior Director
American Hospital Directory Constituency Sections
NCRHW now a partner of VCOM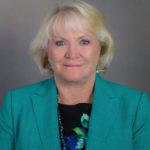 With nearly 60% of our graduates becoming primary care physicians and over 50% practicing in a rural or under-served setting, our school fully appreciates the economic and employment impact our students and schools have upon the nation. With NCRHW now a partner of Edward Via College of Osteopathic Medicine, we'll share with faculty, students and stakeholders NCRHW's vast resources through our vast education network.
Dixie Tooke-Rawlins, DO , Provost and President
Edward Via College of Osteopathic Medicine